We have staff with Master Degrees and two with Honours Bachelors. On staff are three Early Childhood Teachers working with the preschoolers and Diploma qualified Educator leading the day care. Our staff are permanent and we don't use casuals.  All of us here at Merewether Day Care share a passion for working with children in small groups where individuals can be heard and assistance can be given to promote the uniqueness in each child. All the staff also share a common attitude towards children to facilitate healthy choices and positive respectful interactions with everyone. We all seek to create a calm, peaceful environment where children can learn to explore and make friendships in this home away from home, educational setting where their contribution is valued.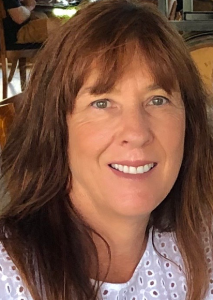 Gianne – Director
Diploma Early Childhood
20+ years experience
"Merewether Day Care is such a unique place to work. 20 children a day allows for educators to have the opportunity to get to know and spend quality time with each child and form meaningful relationships with the families. A special part of Merewether Day Care is the twice weekly excursions. These are an important part of the program and allow educators and children the chance to be part of the wider community.
I have been working in the childcare industry for 18 years. I was born and raised in Newcastle and have Diploma in Children's Services. I have always enjoyed working with young children and over the years have had a variety of different roles from room leader to centre director. Spending time with my family, my dog Coby and friends is also important to me.
I believe every child is unique and deserves the very best we can give them. I enjoy seeing children grow and develop. I believe in interest based play that allows children to create their own learning journey, and this can be facilitated even more within a small group setting like Merewether Day Care." –Gianne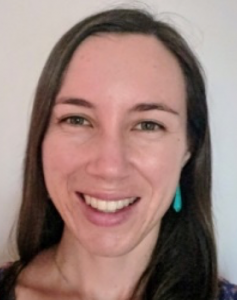 Kate – Preschool Teacher (casual), French Specialist
Bachelor Early Childhood Education with Honours
4 years experience
"Merewether Day Care is a such a unique place to work at, but one thing I particularly love is the ability to form deep and meaningful relationships with the children and families. Being a small centre, we are able to spend more one-on-one time with each child or as a small group, forming strong bonds. The opportunity to form these bonds with children, and to help each child flourish throughout all aspects of development, is one of my favourite things about being an Early Childhood Teacher. I consider it a privilege to be part of the children's lives, as I see them learn, grow and express such wonder and interest in the world around them. This is something I now have the pleasure of seeing every day with my son Ethan, born in August 2018." — Kate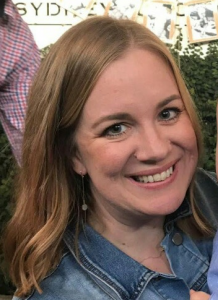 Melanie – Daycare Educator, German Language Specialist
Bachelor of Law, Diploma of Legal Practice, Bachelor of Business, Certificate III Early Childhood
4 years experience
"Working at MDC has made me in to one of those people who say "they love their job" and as corny as it sounds I truly do. I work in a beautiful environment, with the centre and backyard feeling like a little sanctuary, and the team at MDC are like a tight knit family rather than just colleagues. Robinanne is always available and provides amazing support and developmental opportunities. The high standards that are set only push you to become the best educator you can be and there is a complete focus on the children, their development and welfare.
I have always had a passion for working with young children. Children have the ability to provide you with absolute honesty which is refreshing and rare. The relationships that develop are so special, you are always guaranteed a smile and a laugh and children are such a joy to educate with their willingness to learn and experience new things. The wonder and awe on their little faces when they see or experience something for the first time makes it all worthwhile. Working in this sector and knowing you are helping shape the lives of these little humans and are a part of their crucial formative years provides amazing job satisfaction.
I was born and raised in Newcastle and attended Newcastle University where I completed a Bachelor of Business and a Bachelor of Law. After working in the corporate world in Sydney for 10 years I decided to finally follow my true passion and am currently re-training in early childhood education. I am a mother of two beautiful children, a vivacious 4 year old daughter and an already strong willed 8 month old baby boy, both of who keep my husband and I very busy!" –Melanie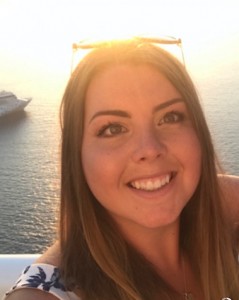 Courtney – Educator (Babies and Toddlers)
Qualifications – Diploma of Early Childhood Services, Bachelor of Teaching (50% completed)
Experience – 6 years
"Working at MDC has been a great experience and I felt so welcomed as I joined a team full of caring and experienced staff. The environment here is so personal and the smaller numbers make for a beautiful calm space where the children's needs and learning really are the priority. I have found it really interesting to watch how quickly new children settle in as I too could feel this sense of belonging quite quickly. I have also loved how much the different age groups are able to interact throughout the day and you can see the benefits of this as the children transition into the next room as they get older.
I have always known that I wanted to work with children and have done so since I was just 13 years old myself. One of my favourite opportunities I have had through employment is living in London for two years and working with 3-4 year olds as they transitioned into their private schooling system. This gave me a lot of insight into the diversity of teaching and showed me just how much children gain from excursions. Knowing that MDC engages the children in weekly excursions is something that genuinely excited me. " — Courtney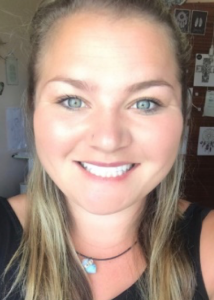 Rebecca – Relief Responsible Person and Babies Room Leader
Diploma Early Childhood
12 years experience
"Finishing my Diploma in Childrens Services in 2011, I have worked with all ages of children from 0-6 years old; loving different aspects with each age group. Here at Merewether Day Care, I am Room leader of the Baby Group. This makes coming to work so very busy but also so much fun. No two days are the same. I love how at Merewether Day Care, I am able to  watch my babies grow up and move onto each room, and still be involved in teaching them, in this family like environment at this centre.
Having previously worked in a very commercial daycares, I found these centres became more about the profits than anything else. When I came to Merewether Day Care I found the children came first not profits! With the smaller, intimate groups, this provides a much high quality of care and education.
Merewether Day Care has become like a family to me, with the teachers, director, children and their amazing families providing a sense of community. The chance to take children out in the community and teach them valuable life skills, is very rewarding as a teacher as we often have members of the general public come up and say how well behaved the children are. This strikes a sense of pride in me, as if they were my own children!" –Bec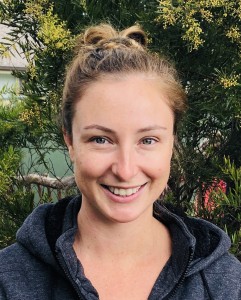 Hayley – Daycare Educator
Diploma in Children's Services
12 years experience
"During the time I have worked in early childhood sector I have gained experience in long day centres, preschools and as a private nanny. In my diverse roles including an educator, room leader, cook, health and safety officer, I have cared for and taught babies through to preschool aged children. I believe strongly in having meaningful, respectful, nurturing relationships with families and children and to empower children's love of learning through fun and thoughtful experiences.
I completed my Diploma in Children's Services in Sydney and moved to Newcastle in 2013. I enjoy spending time with my family, yoga and being in nature and by the beach. I believe nature is a wonderful gift, something I now get to share with my child.
It is important to me to get to know children individually to best support their learning, inspire curious minds and to achieve their milestones. Children's uniqueness to their world has always driven my passion for teaching in early childhood and why I was thrilled to become a part of the Merewether Day Care family. It gives teachers the opportunity to work one on one with all children in a friendly, calm and fun atmosphere." — Hayley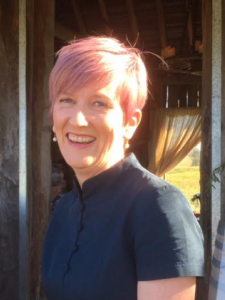 Wendy – Art Specialist and Toddler Room Leader
Certificate III Early Childhood
6 years experience
"I have been working in the childcare industry for 4 years. I hold a Certificate III in children's services. I enjoy spending time with my family and friends.
I was drawn to Merewether Day Care, because of its calmer, less hurried atmosphere. Being a smaller centre makes your time with the children, staff and families more personalised.
I believe every child is unique and I'm passionate about seeing children grow and develop in every area of their lives. It is a privilege to work alongside children and families, building trusting relationships with every individual and being involved in the development of every child." –Wendy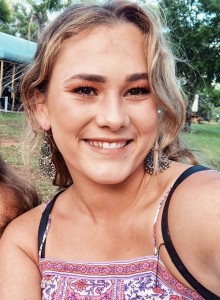 Bridget – Educator (Babies and Toddlers)
Certificate III Early Childhood
3 years
"I obtained a Certificate III in Early Childhood Education and Care when I completed a Traineeship in 2017 at a 104 place centre in Cessnock owned by quite large company. I worked there for a total of 3 years as an assistant educator and gained experience working with each age group, spending my first 6 months floating, followed by a year and a half working with the Toddlers and a year with the Nursery children.
Working with children is something that I have always been passionate about and I look forward to coming to work and seeing the children's faces light up as I walk through the door, knowing that they are happy to see me.
Coming from such a large fast paced environment I really noticed the difference when changing to a family owned business with much smaller numbers. The children are the main focus of everything that we do and not the profits. I formed some really beautiful relationships with my children and families at my previous centre and I am so excited to continue to do this within the Merewether Day Care community.
I believe all children deserve the right to feel valued and cherished, comfortable and confident, nurtured and supported and most importantly like they belong, allowing them to learn and grow to their full potential. I aim to foster nurturing relationships with the children and provide a happy, healthy, safe and secure environment that promotes development, whilst also having fun! The imagination can take you anywhere you want to go and children need a space to be free and embrace this, whilst also learning about themselves and others around them. I am so passionate about embracing the small things in life that make you happy and try my best to teach the children the importance of this concept." — Bridget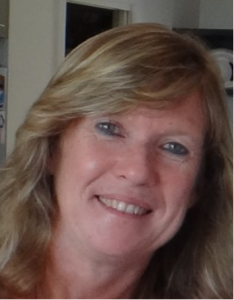 Peta –  Teacher (Casual)
BA Communication, Diploma of Teaching, Master Degree in Special Education with specialisation in Early Childhood
30+ years teaching experience
"During the past 30+ years I have been fortunate to have had experiences teaching children and adults of all ages. My early teaching years were spent in small country towns in the Riverina district of NSW before I moved to Newcastle with my husband and young children in 1991. Over the past ten years I have also undertaken short-term opportunities teaching children in Malaysia, Indonesia, Czech Republic, China and Papua New Guinea.
For a substantial portion of my teaching career I was employed as an early childhood inclusion teacher in the Lower Hunter Valley, working in partnership with families who had a child, or children, with additional needs. This role enabled me to assist early childhood and school staff to implement strategies to include all children in every aspect of the centre or school's programme.
I have also worked for many years in the tertiary education sector at Newcastle University and TAFE campuses in Newcastle and Sydney, teaching and assessing adults who are training to be teachers and early childhood professionals. I have specialised in teaching music, maths, science and special education subjects.
I believe that the early childhood years are the most vital of all the educational stages in a person's lifetime, and that one of the key factors in a child's development is the quality of their early relationships with family, peers and significant adults.
Together with families, early childhood educators have a crucial role in children's development. It is our shared responsibility to ensure that every child we care for is given ample opportunities to learn through play, to grow, to think, to problem solve, to investigate, to socialise, and above all, to feel valued, worthwhile and safe.
I have recently started working as a casual teacher at Merewether Day Care, and I look forward to further work alongside the children, families and colleagues in this small, unique setting, where children are treated with respect and are acknowledged for their individual abilities.
In 2012, while travelling through Africa, I came across a quote which reflects my core beliefs about the importance and the value of children, and why they always need to be at the centre of our world." — Peta
"The true character of a society is revealed in how it treats its children."  (Nelson Mandela)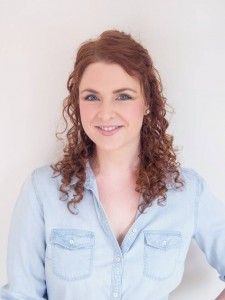 Aimee – Yoga Teacher
"Hello, I am Aimee! I am the creator and founder of Happy Little Yogis.
I'm a passionate Yogini and heart-centered Mama. I believe that yoga has
something to offer everyone and kids are no exception! Yoga has not only changed
my life, but has been a source of great joy and nourishment for my children. In
my experience, the earlier we get on the mat, the better!
The benefits of yoga for children are abundant and include:
~ Gentle guidance to help them live in their truth, from the heart
~ Encouragement of mindfulness in daily life
~ Simple strategies for slowing down and unwinding
~ Easy, fun tools for grounding and centering
~ Socialising with other kids and families in a nurturing environment
With all this in mind, I have created 'Happy Little Yogis'; a dynamic, vibrant,
fun-filled class for children (and their parents too!).
Happy Little Yogis classes are designed to help your little ones develop
self-confidence and self-love through self-awareness.
The classes are physically energetic and animated to begin, incorporating
exciting elements of music, dance, drama and lots of active imagination!
We then slow down our flow to emphasise breathing, relaxation and intuition.
Happy Little Yogis classes are full of fun, profound lessons on love, respect
and connection with people, nature, animals and our beautiful world.
Because yoga isn't just for grown-ups!"–Aimee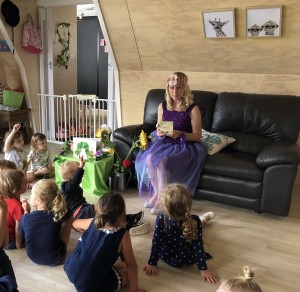 Anna has been engaging and entertaining children and their families for over 15 yrs across Newcastle and the Hunter. Anna trained and worked as a Captain Starlight in John Hunter Children's Hospital where she performed, engaged with children and families and managed a team of 8 Captain Starlight's for 7 years. She also assisted in the development and mentoring of the national team of Captains to learn to engage and connect with youth, particularly the most vulnerable. With her upbeat energy and passion for empowering children, she brings 10 yrs of working in media and the arts together with 10 yrs of training and working with children and adults from all over the world in the personal development field into her business Inspired Play.
Her purpose is to support consciousness to awaken, her passion is working with children and their families to connect and grow and she chooses to do all of this through her values-based educational entertainment sessions. Cultivating gratitude, connecting to self and others, mindfulness and group work…..combine this with fun upbeat music and activities for under 6 yr olds and you have Inspired Play!
Anna is so grateful and happy to be a part of the Merewether Day Care Community.